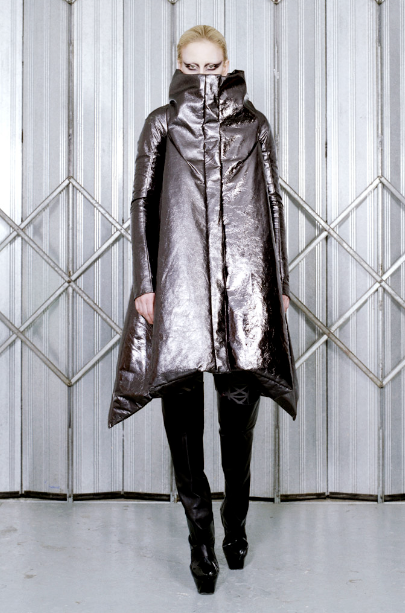 aluminum shield  / flat black binding / goddess of darkness or  starship trooper from galaxy x.
from the slick hair and makeup to the winged boots, 
this collection furthermore proves that pugh can play with rough edges as well as delicate curves. 
the first piece is a permanent classic with the soft fade on the bottom half of the dress.
and can we talk about the extended shoulders?
xx