those close to my fist know im a lover of sheer madness, tits, & odd obsurities to
place on your crown.
with that being said, 
i received and email from kriszta
(
http://vividfluxury.blogspot.com
) with a recommendation on the works of Dora Mojzes, ahungarian designer who is creating hell on earth in the most sophisticated form possible. It was one of those " holy fuck shes in my brain" type of reactions while viewing the 2008 photos from her collection.  i believe if disney was to re create a modern sleeping beauty, this would be the wardrobe that dawned malificent - sharp cuts, exaggerated edges and intense instinct for all things dark. my head is now completely overwhelmed with jawdropping inspiration and i absolutely love it. 
xx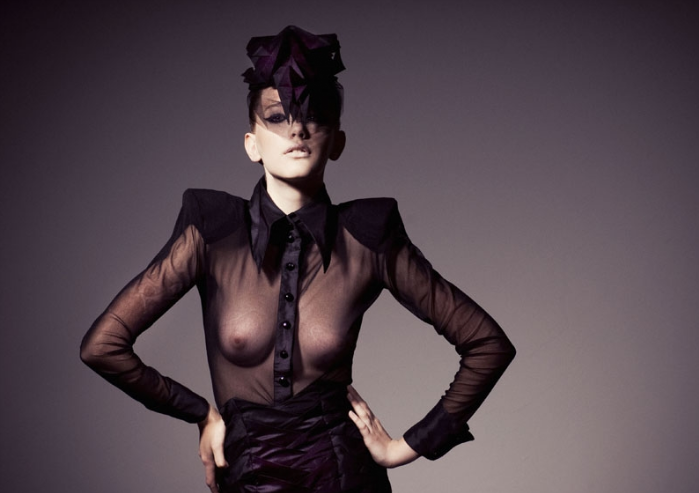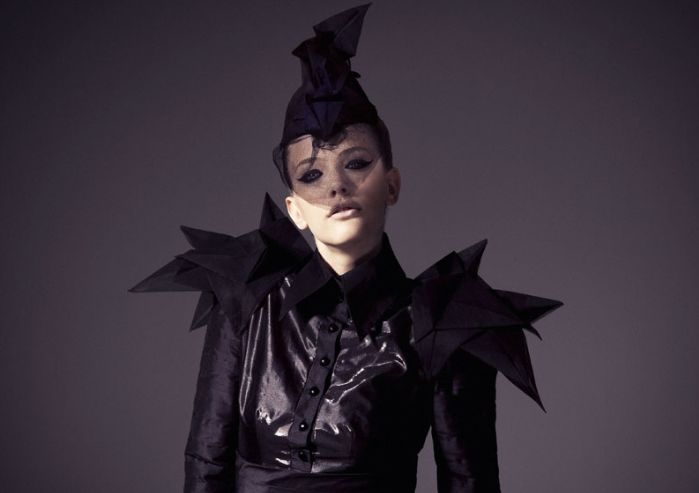 a special thank you to kristza for the suggestion which is now the most inspiring work in my chaotic mind and Dora Mojzes who was so gracious enough to respond to my email.