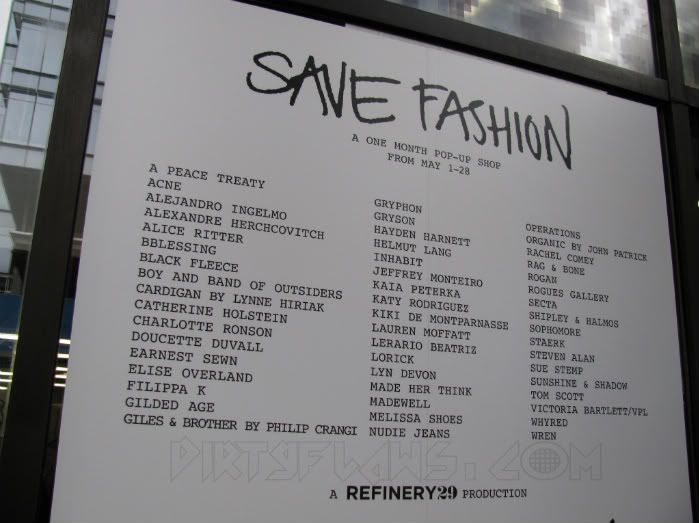 ( all photos taken by dirtyflaws.com )

before leaving for nyc, i took a quick look at the refinery 29 page to only come across this little tid bit on the save fashion pop up store opening up at the port authority. i really did think much of it. when friday morning rolled around alex and i headed down there to scoop things out and see if we could maybe find something good.
there was about 2394823948 something goods. 
first and foremost, everyone working in there was more then helpful. when alex and i walked in i sort of was caught off guard by the layout. plastic sand bags on the floor with marker inscriptions of "save fashion" , broken mirrors and small wood free stands with little dry erase signs of the designers names. low and behold there was one sign reading " you are never going to believe who this designer is" when taking a second look i literally stopped dead in my tracks - rick owens. get the fuck out of here. needless to say i left with a few pieces, yes a few, i didnt go completely ape shit like many would suspect. 

this event is running the entire month of may and i HIGHLY suggest everyone checks out the
refinery 29
website for the next change of designers. this is a pop up shop not to be missed. x