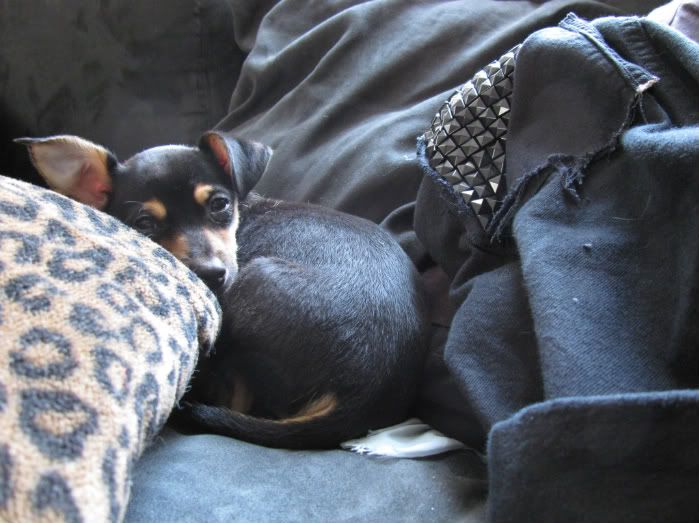 thrited black denim high waisted shorts for a whopping $2 / 50 pack of flat black studs / razor.

complete inspiration from the photo below taken by jak&jill of the bess jeans with the studded back pocket.
i fell in love with the idea when i saw this photo but never got around to actually re creating them till now - that and i needed to own a pair of denim . i still live by the no jeans rule pretty hard but these denim shorts were perfect .
 mission accomplished - pup approved.