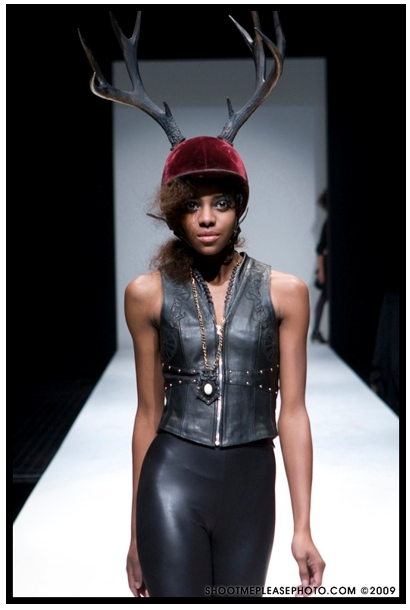 mary lee sent me an eye popping email introducing me to two amazing designers so in no particular order ill start with skin graft.
 fucking mind blowing.
just the right amount of soft goth taxidermy madness ive been craving for.

this up and coming la based trio not only combines the perfect dosage of underground fashion habitats with high end couture features but they themselves aren't too bad on the eyes . i found a few must haves including this harness featured in the first photo below. 
la based but not la bound - available to purchase at a ton of locations including a favorite of mine in nyc
, 
gothic renaissance.
 visit the website for more incredible photography including photos of their current womens collection which left me speechless.
have a look for yourselves , ive got to pick my jaw from off the floor
x
skingraftdesigns
summer of the harness ? yes please.