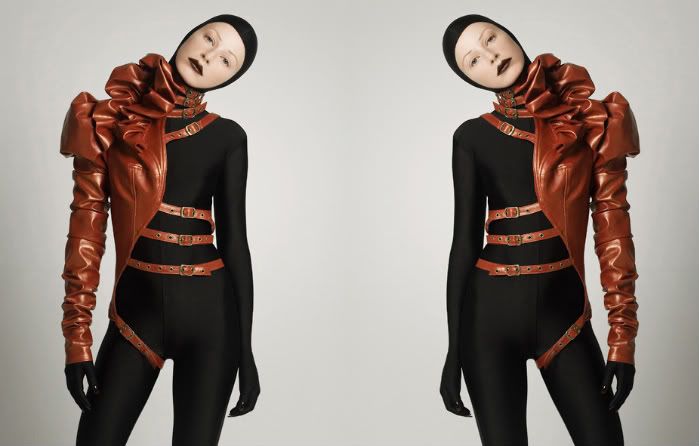 holy fuck i think my heart just stopped.

this leather full body strap piece is way sicker then anything ive seen on the runways as of late.
residing in LA, Mildred von Hildegard 
specializes
 in conceptual design / costume / live performances , etc...
but this ... this is ready-to-wear worthy.
xx