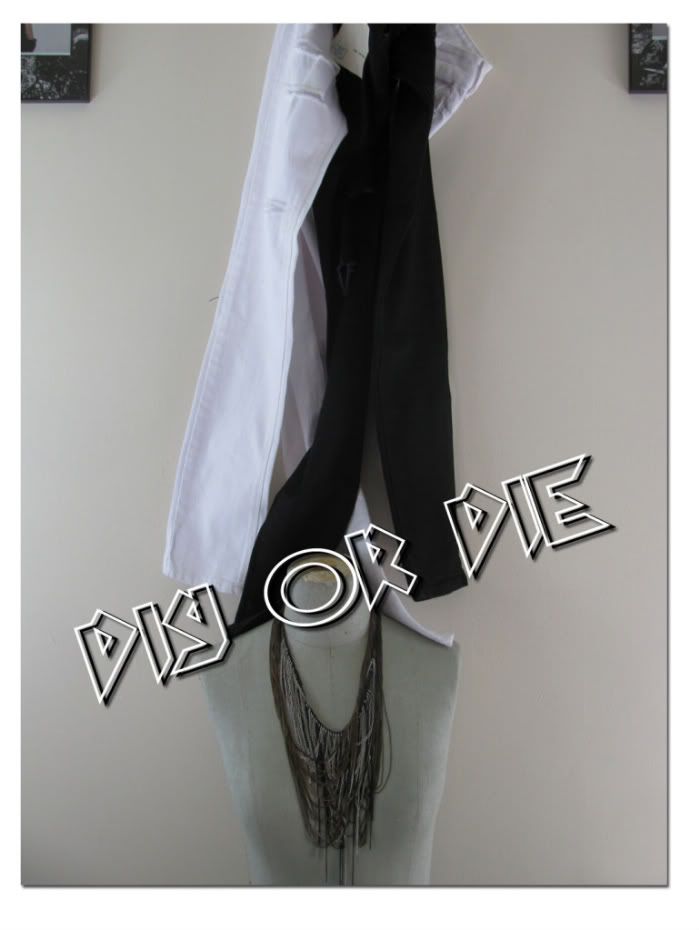 busy off day? isnt that how it always works...
your off but you have a list of 349312098 things to do.

this morning i went over to urban outfitters home office to pick up my pieces for DIY OR DIE . 

i was only there for a few minutes but i ran into a few people who seemed just as excited about the event as i am!

theres still time to get a seat for sunday - read
here
for more details x

now i have a pile of silence and noise denim and chain jewelry laying on my bedroom floor , ready to be demolished.

just thought i would post a little sneak peak 
special thank you to that big thing we can the sun for the SWEET tan lines - almost everywhere. 
real classy , and slowly all the little freckles are appearing out from under. no thank you.

i officially hate summer.