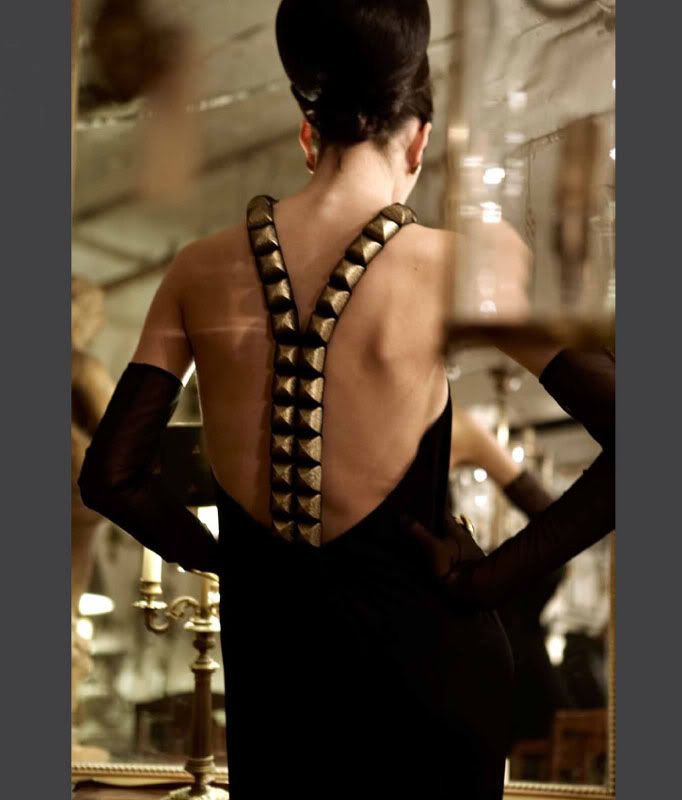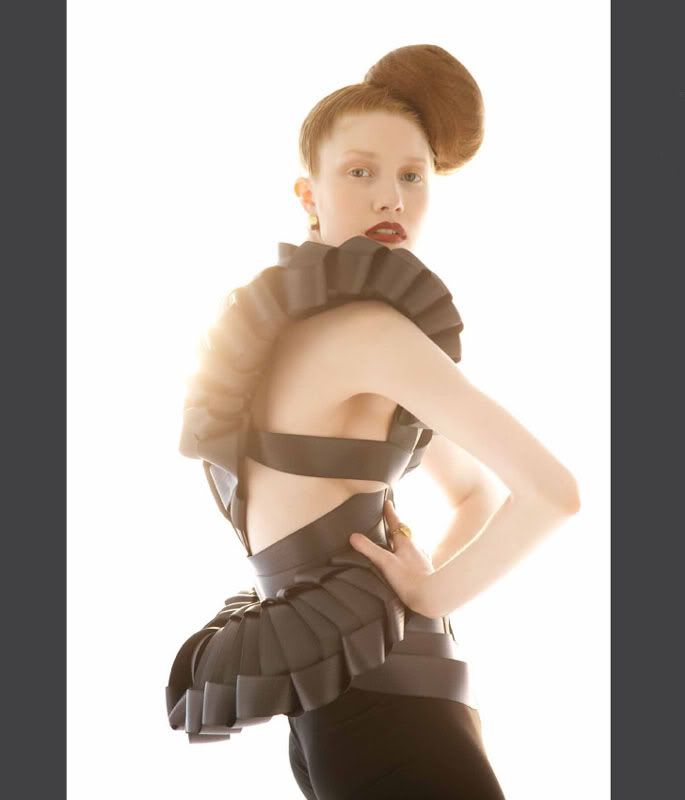 ©gretaconstantine.com / gabor jurina 

fall/winter 09/10 lookbook
combined fashion minds stephen wong & kirk pickersgill first introduced us to greta constantine with a " sexy greek goddess" look a few years ago but this season is it. really IT.  taking a completely different route, 
the use of intense layered shoulders and ripple effect pulls both drama and attitude into the collection.
i was talking to my friend sarah last night about ODing on the feather trend. 
but this is probably the best appearance its made. 
the picture makes is a little hard to tell, but im hoping the feather band fades out on the other side of the face.