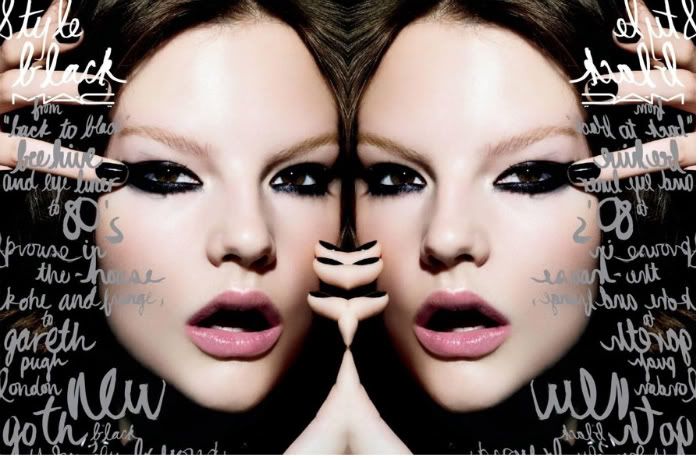 a girl that works at mac filled me in some exciting news while we were both at a party a few weeks ago 
- the launch of a complete soft goth line via mac.
i couldnt find any info till now - and the proof is in the pictures. really excited for this line!
can add it to the ysl gloss and urban decay oil.
us. launch september 24th