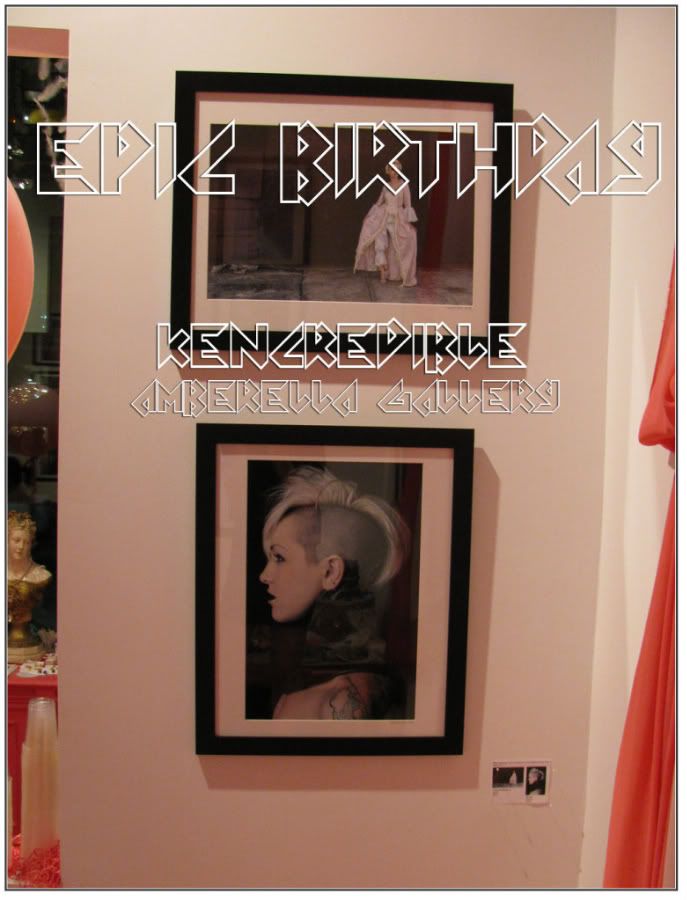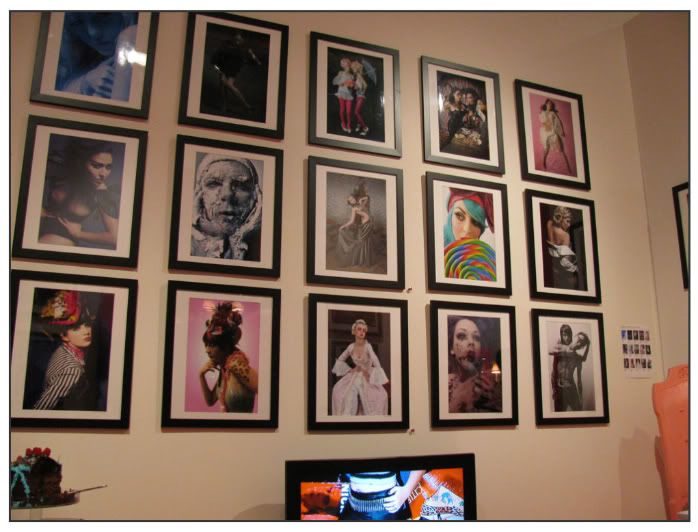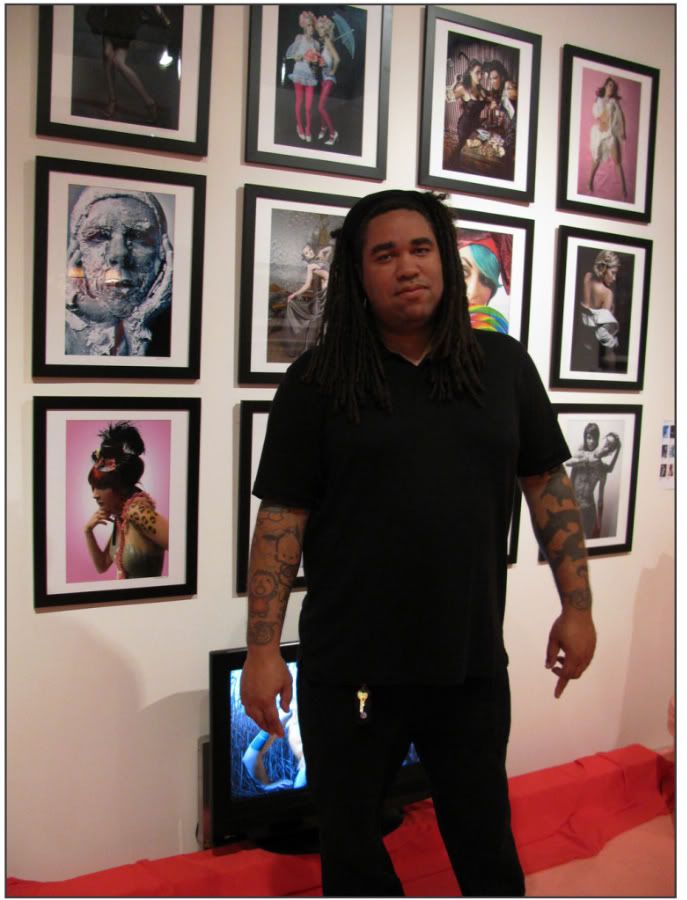 i left my bat cave and spent saturday night at kens birthday/art opening celebration 
at the amberella gallery at the piazza in philly.
 the amberella galley is drowning in every shade of pink and i fucking love it. 
i know i cant believe i just said that either.
it is definitely my last color choice for just about anything but it seriously is adorable ! 
the show itself was rad / ken has been my friend before a photographer and i was blown away by all the images.
most of them i had seen before, but brought to life in print is so much greater then any online viewing experience.
i was able to catch up with sharon t.k and other models that ken and i 
have both worked with as well as run into a ton of old friends.
felt good to reconnect and especially see a few of the shots i had helped styles grace the gallery walls.