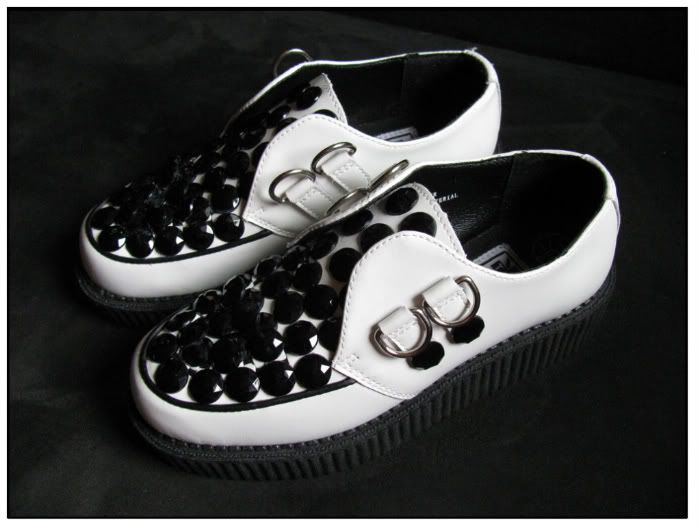 as soon as i saw these sonia rykiel creepers i started looking for for just the perfect topping.

i was having a hard time finding a variation of sizes and i went almost EVERYYWHERE in philadelphia.

i settled with these medium sized circular ones, 75 to be exact.

i did a waterfall effect from the tongue down to the top of the toes just in case i started to run out.

although a huge difference from the runway to my bedroom, SRs have a wider top, flat leather with strap and black on black / the T.U.Ks curve with a smaller index and black on white. i made them work , and now they look like little black bugs. 
they show off a lot better in night light.

i might do my black ones with a different style on top. 
and in case your wondering where i purchased these shoes , 
none other then free people.
 yes i said that right. never in a million years did i think free people would be carrying creepers. 

i think my shoe closet is complete, creepers in every color, both naked and decorated.