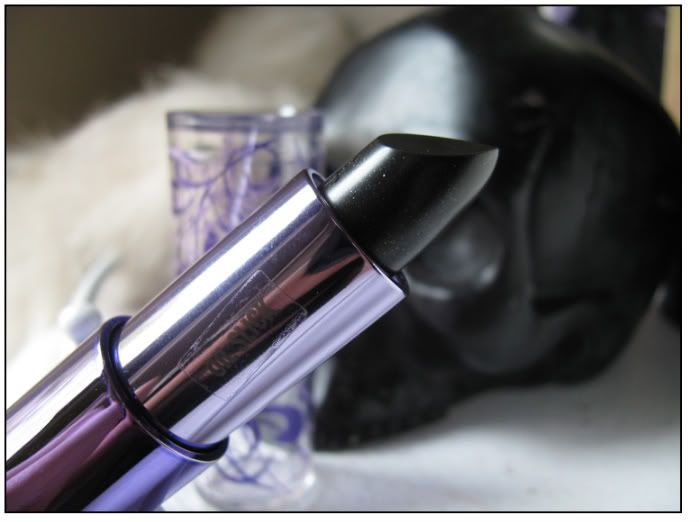 i passed by sephora last week and the window display of the new urban decay
 line pretty much fucking mezmorizied me with the model wearing a dark grey/black shade of lipstick.

i should have known it was too good to be true.

it looked way too smooth, way too slick, and way too perfect.

i went ahead and bought the urban decay lipstick primer

( which is a "must have " for the color to stay on your lips - cough bullshit cough)

and then the lipstick itself. 
with primer, without primer, barely anything.

oil slick is more like an oil gloss. it leaves this shimmery " i look like i just ate black crayon " tint on your lips.

any suggestions? does anyone else own this and had better results then i did?
maybe im doing something wrong.
i was pretty sure it was . open. apply. pucker. done.