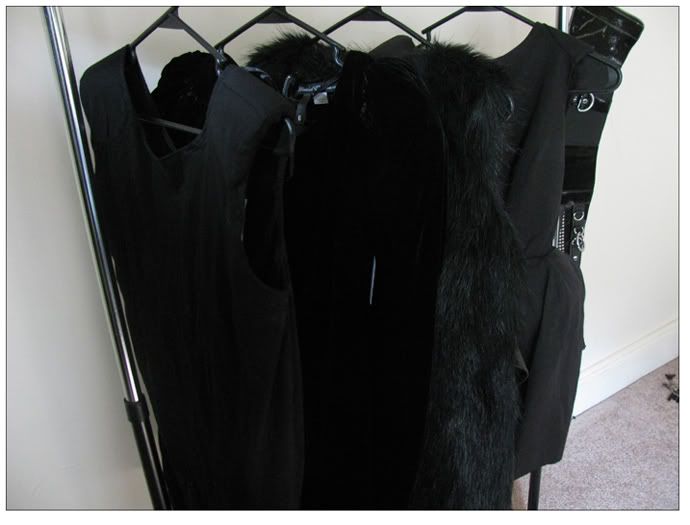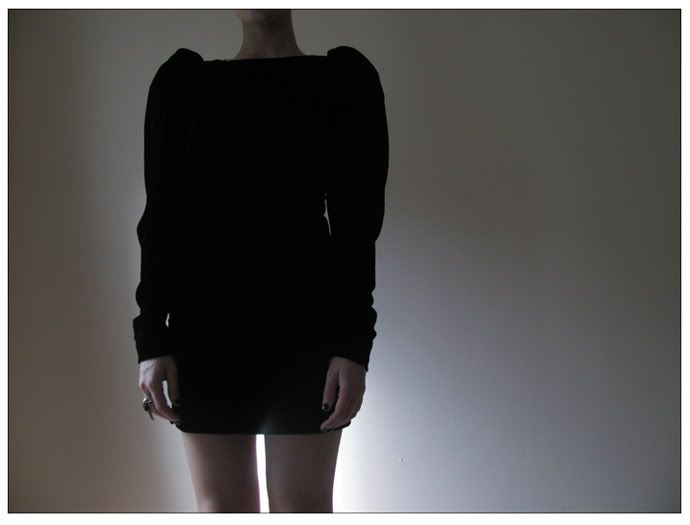 today was a double whammy in first greatest.
mac soft goth style makeup collection and the divided exclusive for h&m.
darkness for your face and darkness for your body. what more could i ask for?
hands down my best h&m experience. i went to the 34th street location and for 9 am everyone was in an ecstatic mood - very willing to help and eager to see how the pieces looked as i tried them on. since today was the drop im sure in store there was a anticipation for a little bit of mayhem but then i forget. its fucking new york . its always crazy when the doors open. i had no problems finding my sizes and left with 2 dresses, zip tunic, fur jacket (reminding me of something michele lamy might be seen galavanting around in), bracelet and belt from the collection. price point of ED ranging from 24 - 179 .

borderline mix of gaga and a early 20s wednesday addams.
overall i think it beats the majority of the designer collaborations they have done in the past.
i had a little bit of time to kill after the clean sweep so i took a mini trip straight through macys and to the mac counter to creep on the new black makeup line. i walked away with the midnight media semi-mat and cremesheen black knight lipstick.
in the past few months i have managed to purchase every single shade of black lip anything and half have been a complete waste of money ( minus the high gloss ysl ) can your urban decay and get this mac line
tight on cash ? no problem - halloween is in full gear at your local cvs. 
just ask the 19th and chestnut street location i visit regularly. 
ive cleaned them out of skull hand gauntlets, killer eyelashes ( no seriously they are called killer ) and lady death lipstick.
x