hands down this might be the greatest dazed and confused of 09.
fucking genius collaboration for the october issue - a monster mash of facial and head structures thanks to 13 fabulous
designers - gareth pugh, marios schwab, roberto cavalli to name a few.
i have personally always had a mini vice for mask - but this is touching a little deeper than exterior beauty.
alexander wang said it best: "people tend to do things masked that they wouldn't normally do"
how true. being hidden puts you in a different state of mind.
and in this case, a different state of wardrobe.
that latex girdle ? yes please.
unfortunately for some of you fucking fools, 
your mask is the completion to that thing you call your emotions.
x
franken - fashion // dazed and confused magazine //issue 78 // october 2009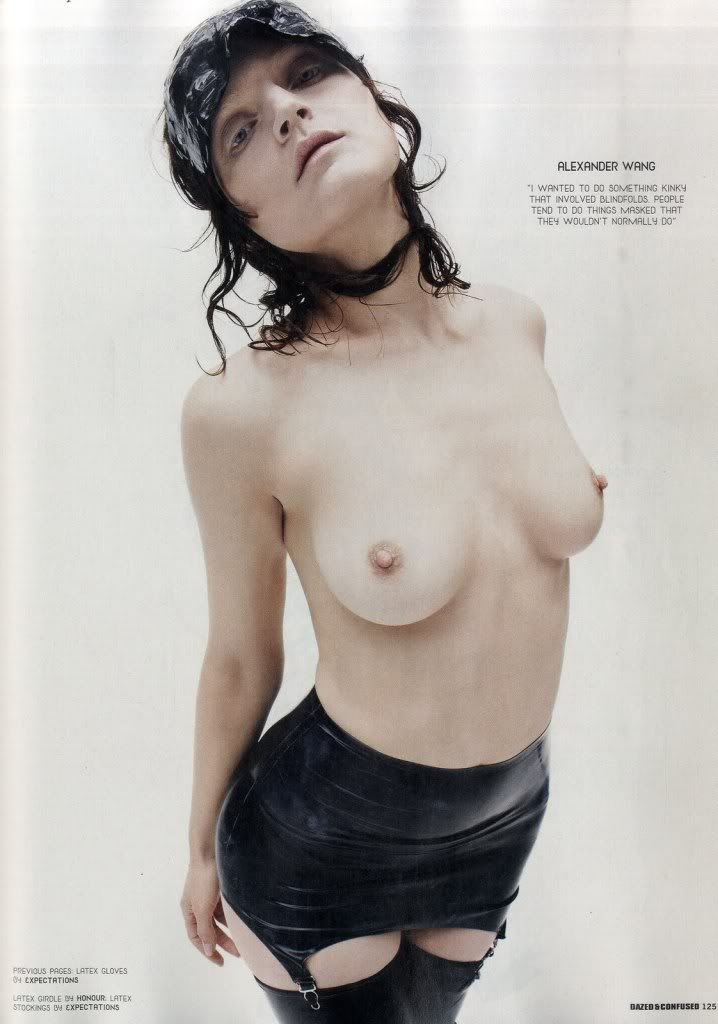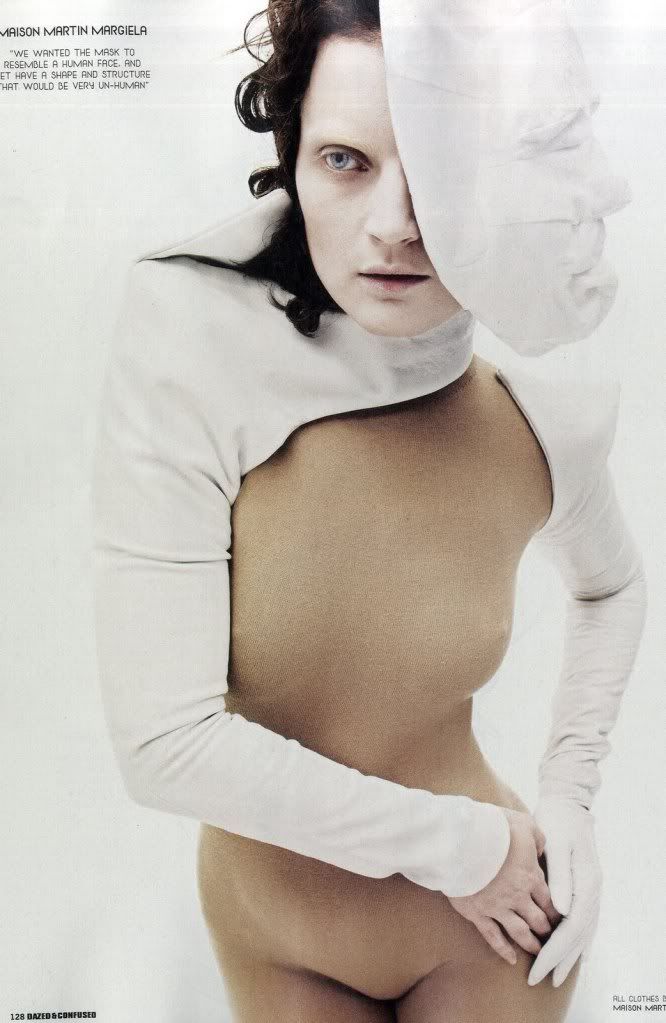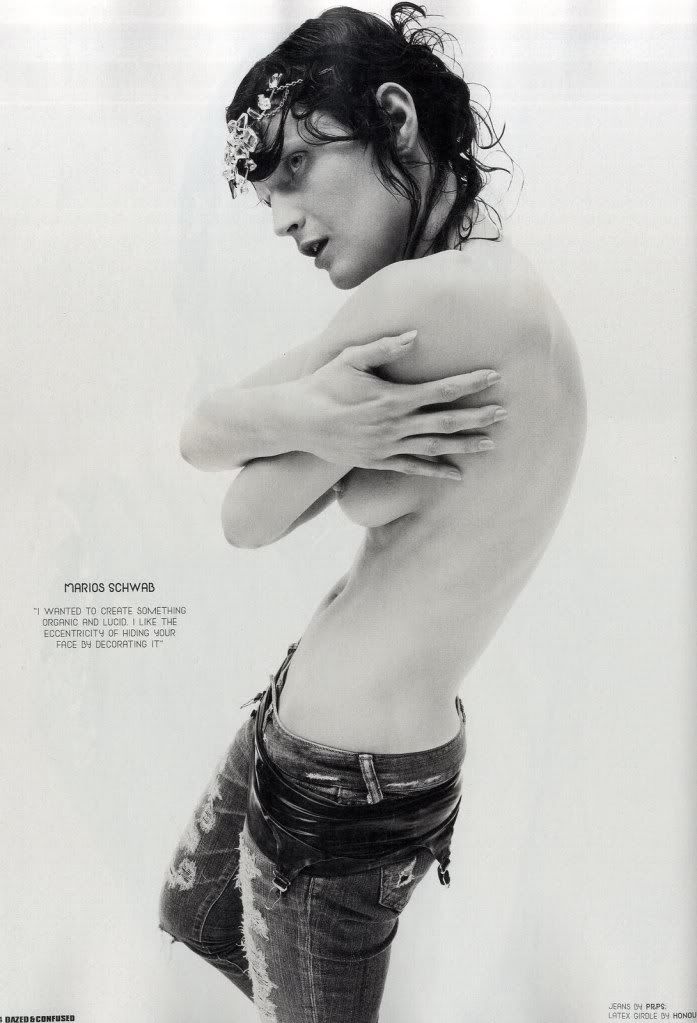 and of course - i saved the best for last .


©tfs