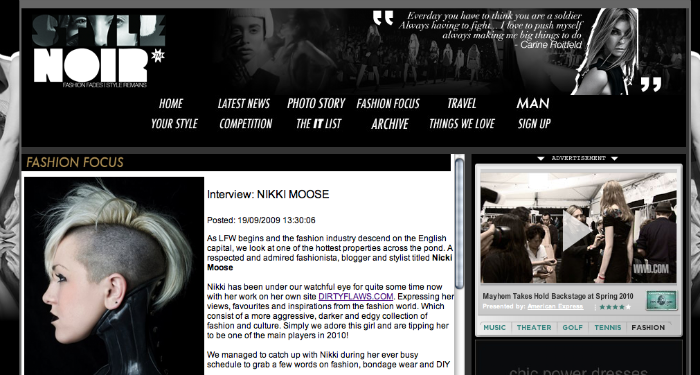 over at stylenoir did yet another rad write up - cant thank them enough xx 
and can we talk about how DD were at ruff club and im too chicken shit for conversation? corey tried but i got cold feet.
it was the next night that i met gareth pugh. it was the strangest of times.