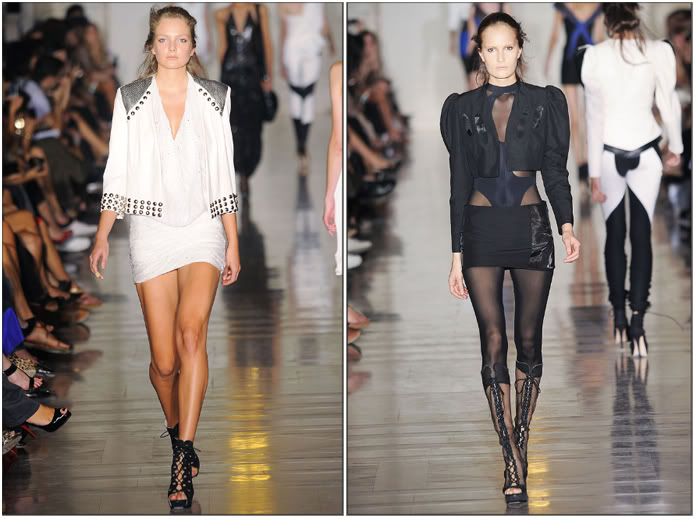 i didnt really want to OD on runway photos this week since you can find them on just about every single fashion related site

 but i will mention a few that completely did my brain in.
first glance i thought this was balmain.then i smacked myself in the forehead when i read jill stuart

galactic . 

its as if jill stuart got into a head collison with the fifth element. 

what was the crazy bitches name with the orange hair? m
illa
 jovovich
 character - yeah , she would be into this.
 and so am i.
 even with the electric blue. 
yeah, i cant believe i said it either.