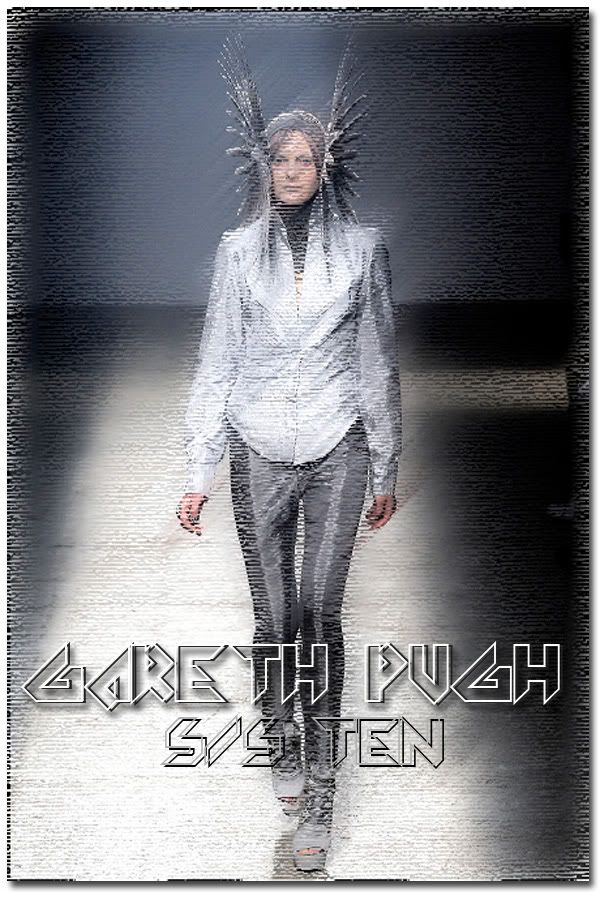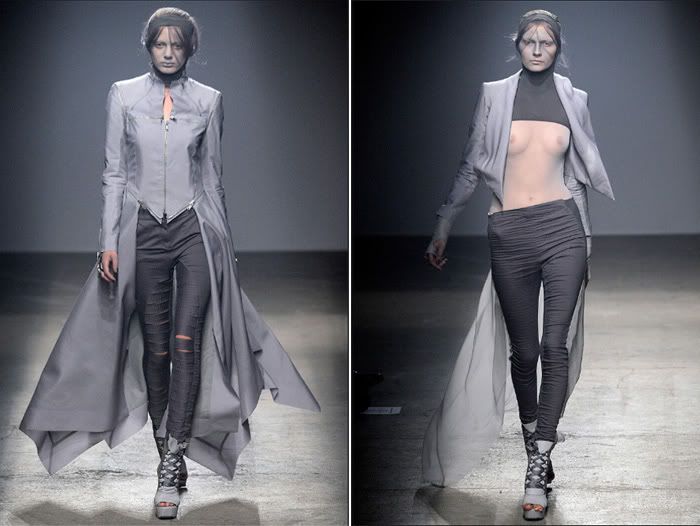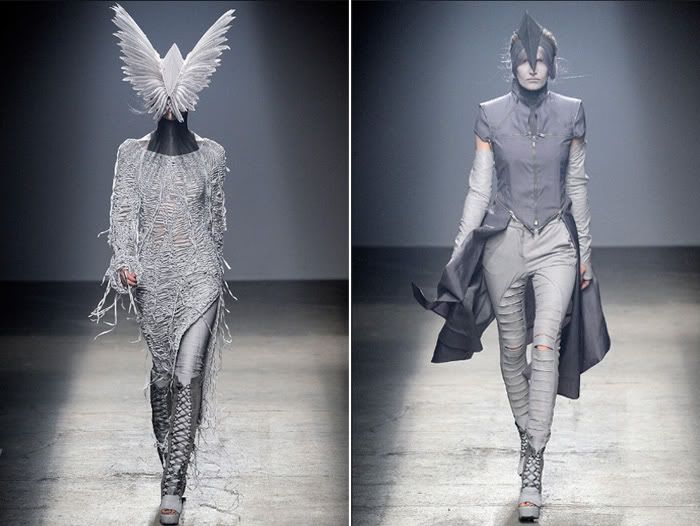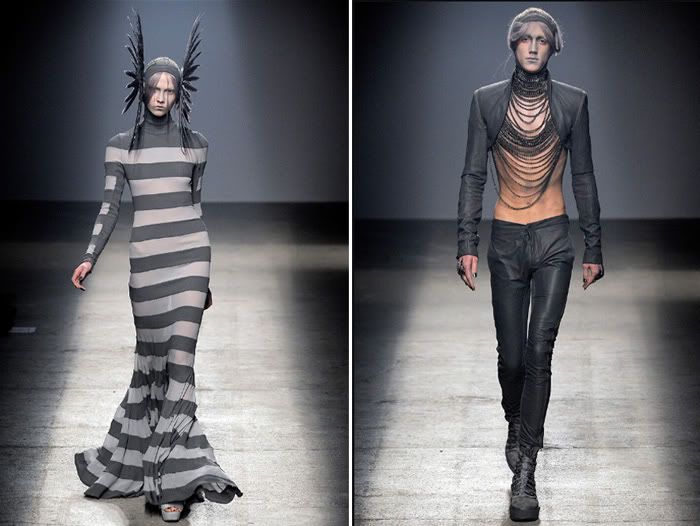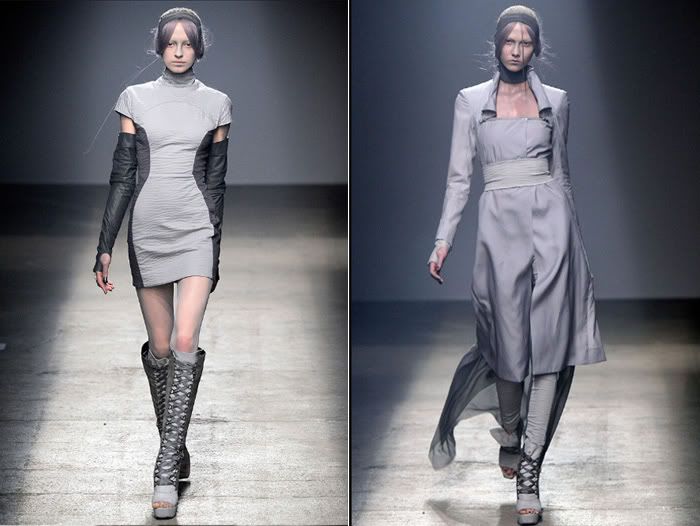 i tried my hardest not to post ever single photo from the runway. i reeeeally did. 
its almost impossible. every single look off set the next.
  intertwined mens and womens is always a pleasure viewing and pulling from for inspiration.

posting the obvious remark with every single gareth pugh collection ive shown -
 never a dissapointment and a complete 360 from last.  
the monochromatic is what excites me the most. 
charcoal heaven. slated softness.
another masterpiece.