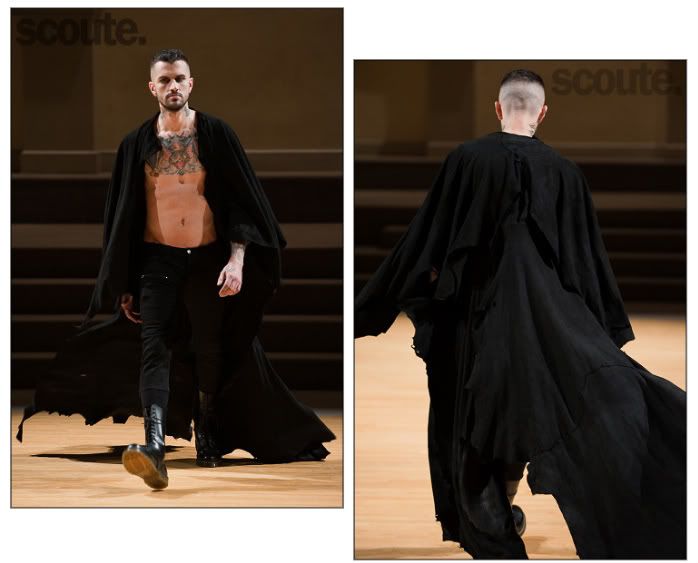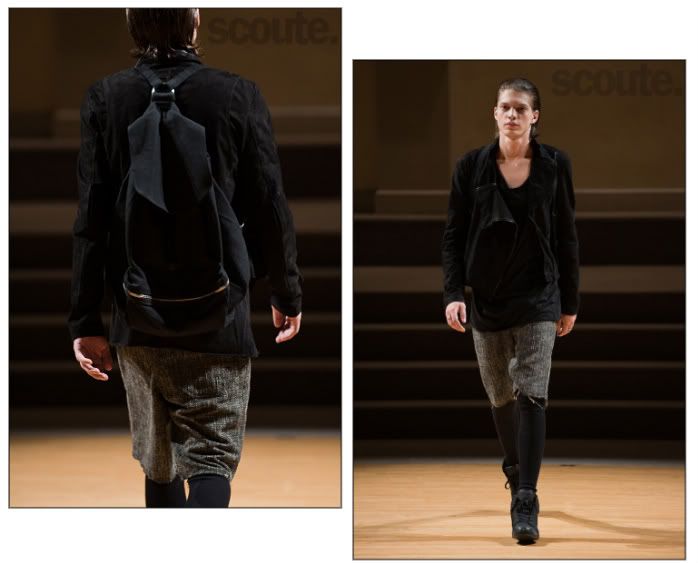 odyn vovk // spring summer 2010 // confined translation
did i miss yet another good essential during fashionweek?
a friend of mine, john brandow, did a number on the styling parts of these gentlemen x
the threads are sick, im sorry to have missed this show.
actually thats an understatement.
im raging mad i missed this show.
and currently second guessing going back to black with my hair.
into slick black over slick blonde.