©
marcus
jones // zackery michael // sah d'simone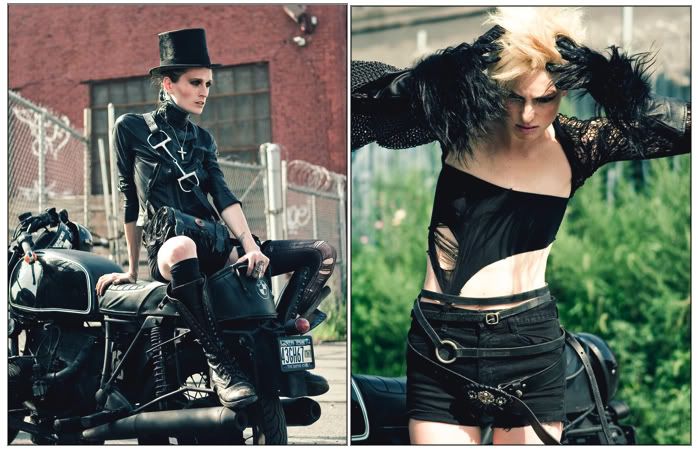 more then usual i have been on a video posting binge.
but nothing really holds a candle to this.

jason
last - you have a bit of my heart but this has been running through my veins since my topless inverted cross wearing friend in the video john
brandow
first sent it over to me a few days ago.
at first i
didnt
know what the hell i was watching but the noise was just so good i let it run. then played it again.
then again. then one more time.
the abundance of strategically placed leather straps, slaughtered garments ,eccentric odds and ends featured on each model...
ingenious styling by sah d'simone and photography by zackery michael
soon it all made sense.
i felt a little more sexy, rebellious and dirtier then ever.
and
thats
just from the video.
it is appropriately stated on site - "a community where motorcycle culture runs rampant"
i couldn't agree more.
motorcycle federation