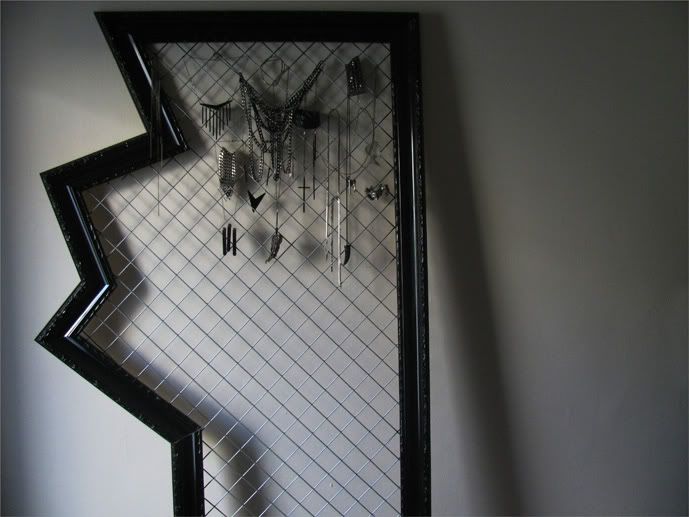 things you may not know :
1. i cant see for shit - those glasses are real. and im real blind.
2. elizabeth santry spent a few hours last night at my apartment in philadelphia
shooting , what i am almost certain will be a well depicted video, of me drowning in my environment
a few elements made it - including this caged number which when not keeping the wall company serves as a jewelry stand
we failed however to capture the countless hours spent watching law&order svu.
that would be very appropriate to real life
xx