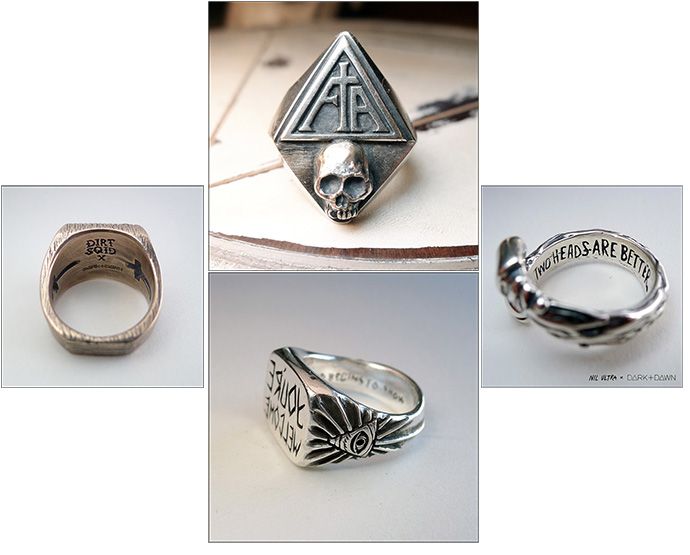 i really have to thank instagram for introducing me to cool shit on accident
nearly seven days a week.
last night , i came across the recent collaboration ring with dirtsquid
and quickly fell in love with almost everything in the shop
( two heads are better than one? you got that fucking right )
and the
coyote bone necklace?
yes please
shop dark + dawn