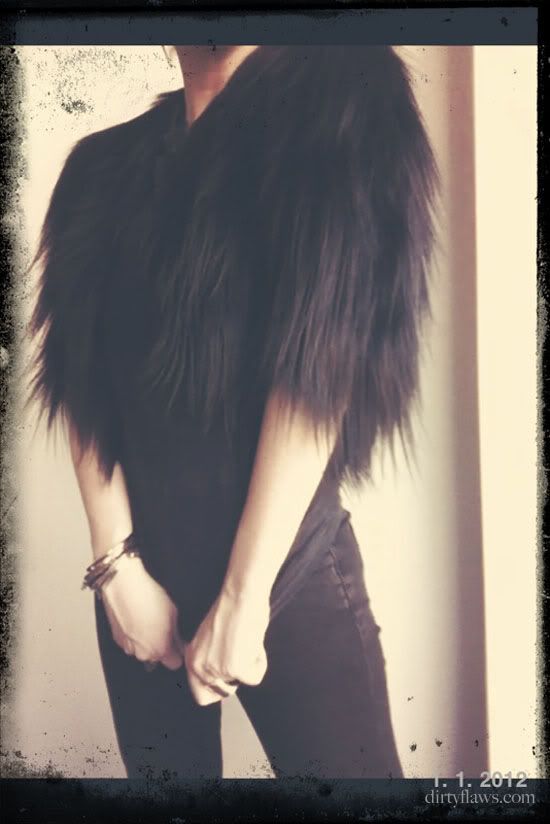 no sappy bullshit on the end of 2011.
its 2012. alot has changed. alot will change.
for starters, my wardrobe.
forever evolving.
so lets start 2012 with this beauty i scored from ebay.
ebay is a really dirty and dangerous hobby for me.
i have set my alarm in the middle of the night just to make sure
i was still winning shit that was going to end before dawn.
yeah its fucking gross but there is nothing like winning something
you have had your heart set on for awhile.
which brings me to this monkey fur bolero jacket that was a piece
bought at an estate auction. it is in incredible condition and fits like a glove.
i can only imagine what kind of woman was gallivanting around in this years ago.
to be honest i think this whole fur obsession , for me at least , started with michele lamy.
so in true fashion, i threw on my rick biker underneath to see how it worked.
yep. preeeeeetty fucking good.