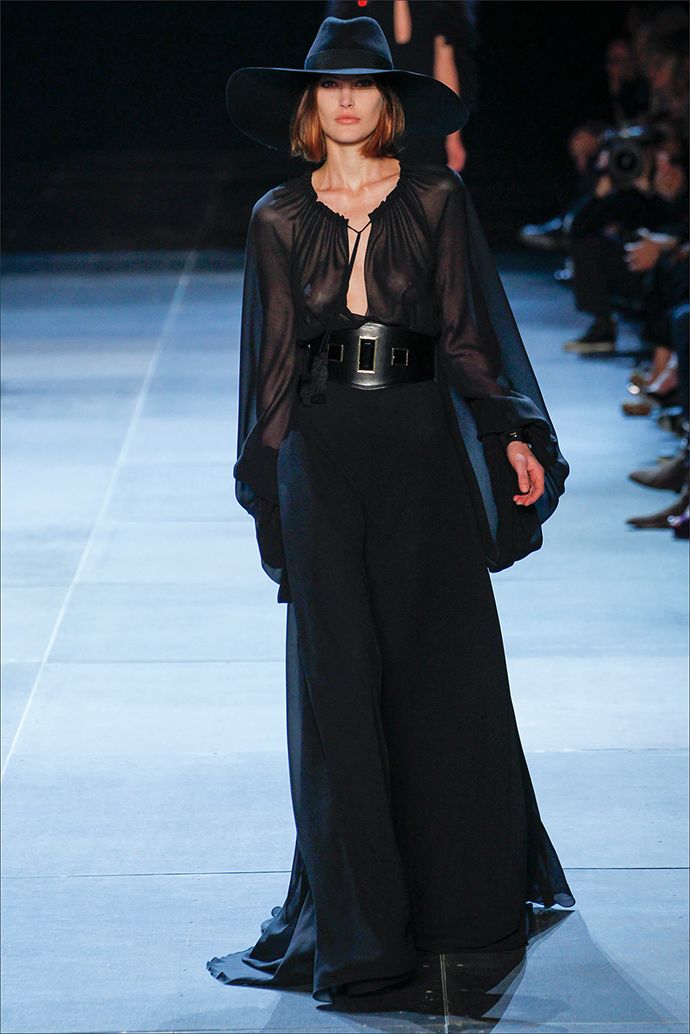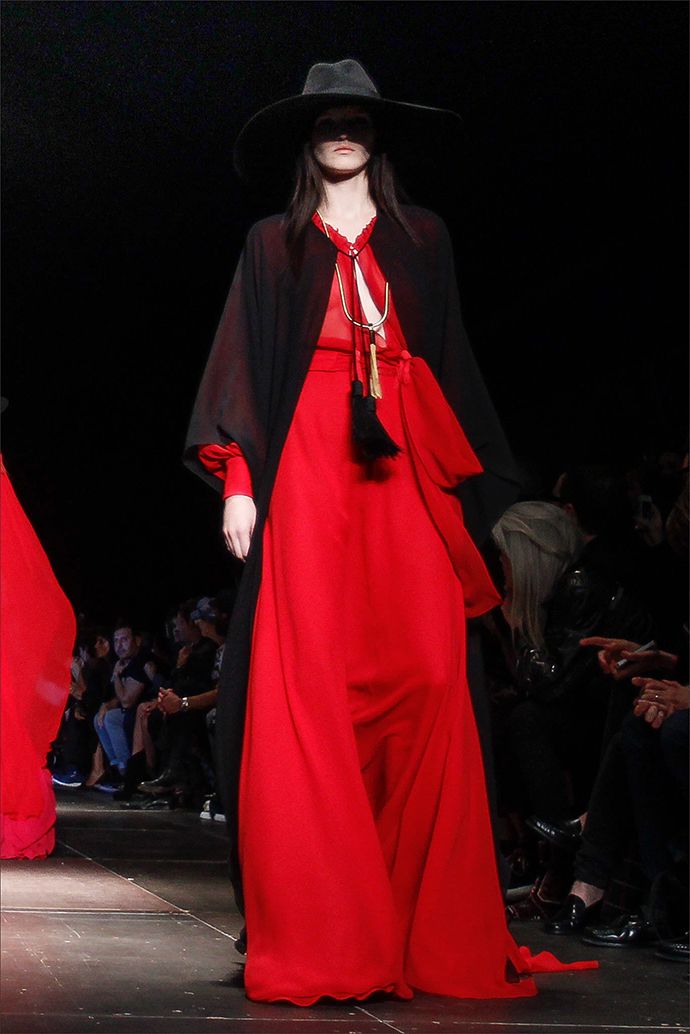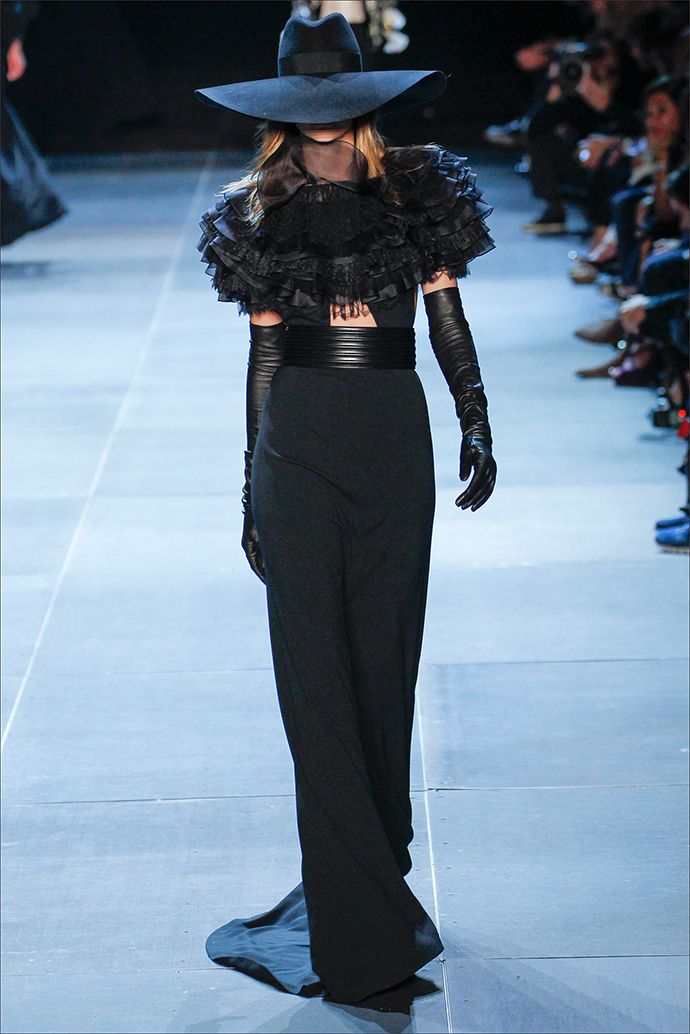 photos via style.com

after reading a few short shitbag reviews about the saint laurent show this evening ,
i thought i would check it out for myself.
now heres my real question - what the fuck is everybody complaining about?
I'm really into this - the hats are a major win , the leathers, and the dresses.
all 5 of these looks are pretty much "ideal" in my dream world
.
xx