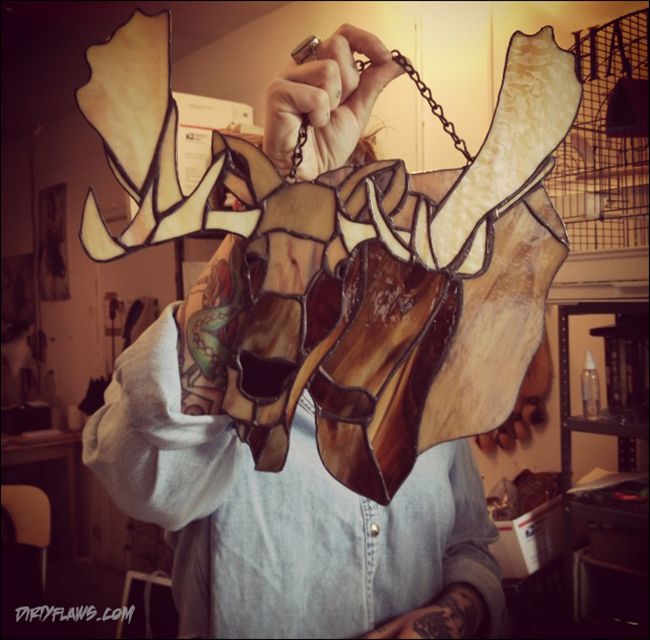 a few days ago while scamming the instagram wave
i spotted this stained glass moose head by brooklyns own twiggy levy.
my natural reaction :
so today the crew headed over the bridge to halonaglass
to pick up the newest addition to the moose lodge.
the piece is un-fucking-believeable and far better then i ever imagined.
if really rad large animals aren't your thing, she's got an assortment
of beveled arrows, feathers and planters.
and did i mention she does custom work as well?
thanks again twiggy x it rules !
halonaglass on etsy