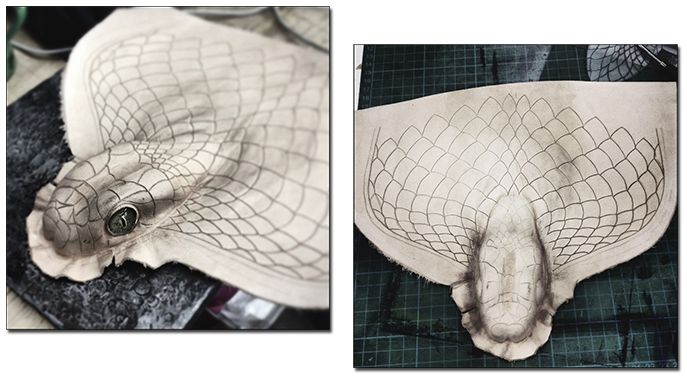 stumbled upon dave roofer in instagram land a few months ago
and quickly discovered we shared a love for leather goods and tattoos.
taking on leather work as just a hobby ( seriously though - dude needs to get into it full time ),
dave has created some pretty rad pieces including wallets, iPhone cases and keychains.
but nothing - NOTHING - compares to this cobra snake clutch he just finished.
process shots above and the grand finale below, all stages of this piece are insanely beautiful.
did i mention he's just getting started ?
instagram : http://instagram.com/tharoofer
email : tharoofer@gmail.com