the profiles of two amazingly talent women that contributed to the overall
beauty and success of the first dirtyflaws curated event in pittsburgh
xx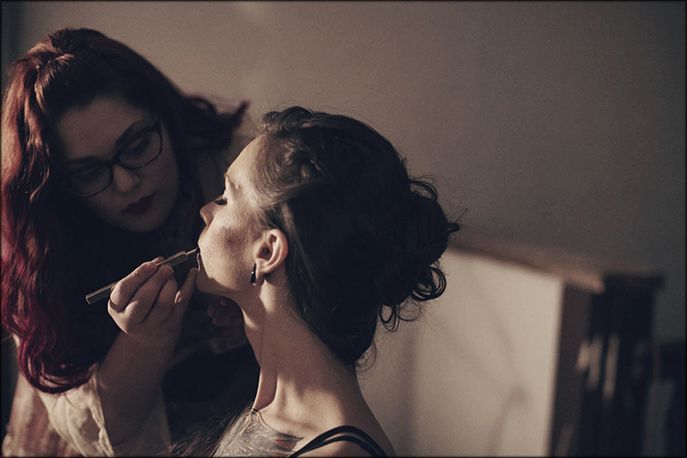 photo © sean hamilton
Born in Warren, Ohio, Shana Lohr is an Accomplished, Professional, and Reliable Make Up Artist with a wide range of experience, education and certification.
Shana is Pittsburgh based, but travels country wide.
When on set she is cool, calm, and collected enabling her to adapt to any challenge she faces. She always uses her skills, talent, and knowledge to add creativity to every project.
She continues to train in the latest techniques in beauty, airbrush, and special FX. Shana specializes and is experienced in print, tv, film, and video.
She is also available for weddings, events, and private make up parties.
While Make Up Artistry is her expertise she also provides services at a Spa and also Plastic Surgeon's Office. These services include Semi-Permanent Eyelash Extensions, Micro-Dermabrasion, Chemical Peels, Facials, Body Treatments, Laser Hair Removal, Photofacials, Waxing, Lash and Brow Tinting, and False Eyelash Application.
For booking and appointments , Shana can be reached by email at
Shanba84@yahoo.com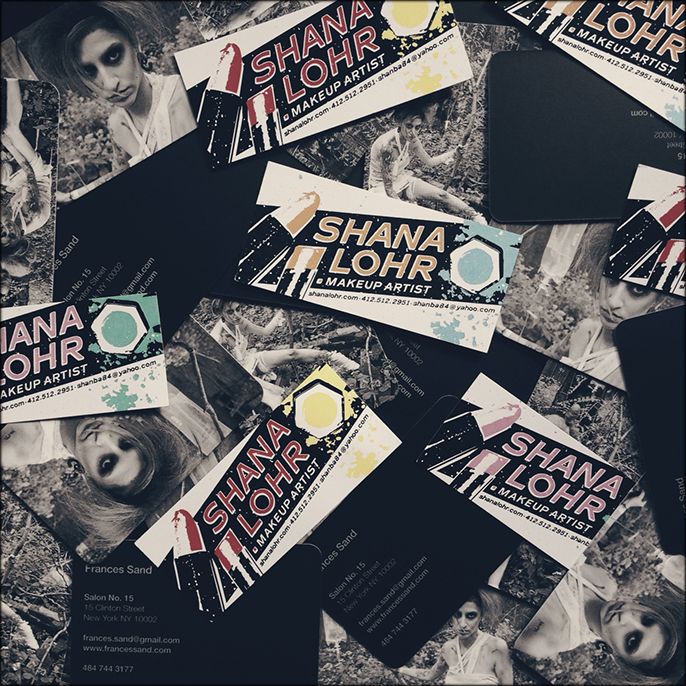 Frances grew up in Yorkshire, in the North East of England, relocating to the United States in her twenties. Born into a creative family, her mother a swimwear designer and her father an inventor, she was always drawn to the arts.
From designing and making clothing, crafting faux leatherwork- She is also a long-time vegan- to cutting and colouring hair, or enhancing it with extensions, her creativity knows no bounds, and respects no authority. After completing her Cosmetology education at a private Aveda institute in Philadelphia, she relocated to work out of her cosy little salon in the East Village of New York City.
More recently, her desire for enough space to house an El Camino and a miniature pony has prompted her to base herself out of East Liberty in Pittsburgh, Pennsylvania, where she takes clients by appointment as well as scheduling regular trips back to New York to ensure her clients stay fabulous and to get her fix of doughnuts and holographic artwork from Chinatown.



Although she specializes in extensions,
she also loves cutting, colouring, event styling and editorial work.
For the models at the Dirty Flaws Artisan event,
she created texture with a few small braids, sea salt spray and Fekkai Glossing Cream.
She then gathered the hair into messy buns and used
Sexy Hair Spray and Play Harder at the roots for volume,
and as a finishing spritz for additional hold.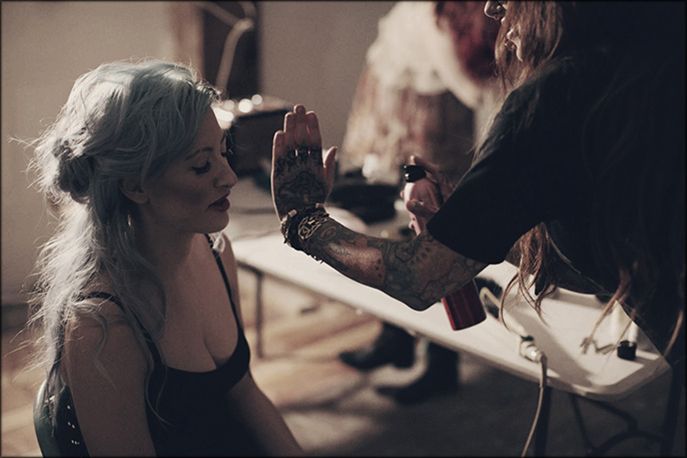 photo © sean hamilton
bios and information provided by stylist.